With our proven pre-construction services approach, project construction management systems, and design-build techniques, Frey can deliver industry leading projects in the institutional sector, from renovations and additions to large, complex projects.
To create value and an environment for project success, we use a collaborative approach to working with clients, design teams and project stakeholders.
Functionality and longevity are important aspects Frey focuses on by using only quality materials and skilled craftsmen to get the job done right. Frey is an expert in design-build institutional projects, but also offers expertise in pre-engineered steel structures, and pre-cast concrete. Regardless of the scope of work, we are sensitive to budgetary constraints required to make projects an ongoing success. We understand and are committed to meeting completion schedules and staying within budget in order to successfully deliver new builds and renovated projects to owners.
Frey has a special passion for Churches, and have almost 50 years of experience working with different denominations. We design and build beautiful and functional church buildings which honour the denomination, and reflect the desires of the congregations and building committees.
Our institutional design-build and general contracting expertise includes:
CHURCHES • MUNICIPAL • EDUCATIONAL • RETIREMENT • LOW-INCOME HOUSING • ADDITIONS & RENOVATIONS • STUDENT HOUSING
GALE PRESBYTERIAN CHURCH
Project: 17,100 sq. ft. New Church Building
Location: Elmira, Ontario
Sector: Institutional
Contract Type: Design/Build
PROJECT OVERVIEW:
In 1868 Gale Presbyterian built its first Church building at a cost of $450! Over the years, growth of the congregation resulted in a number of renovations and additions. To accommodate continued and anticipated growth a parcel of land was purchased, and Frey Building Contractors was selected to design and build a new 17,100 sf Church Building, including 6,825 of finished basement space. The floor plan is laid out to accommodate traffic flow during periods of peak use, with easy access to the sanctuary, multipurpose room, fellowship hall, nursery room and offices. Features of this beautiful worship facility include theatre style seating for 222 people in the sanctuary, a multi-purpose room with seating for 238 people and a commercial grade kitchen. The building site is open and visible from the main roads flanking the Church. The design of the Church is inviting, with a modern look, attractive sight lines and warm exterior treatments. The main entrance includes a large, covered portico where vehicles can drive under to drop off and pick up passengers. Arched windows accentuate the sanctuary, and windows around the building are large providing for an abundance of natural light inside. The exterior is clad in a speckled brick, and a large cross sits on a stucco wall centered in the sanctuary providing for a dramatic - yet subtle statement of Christian faith.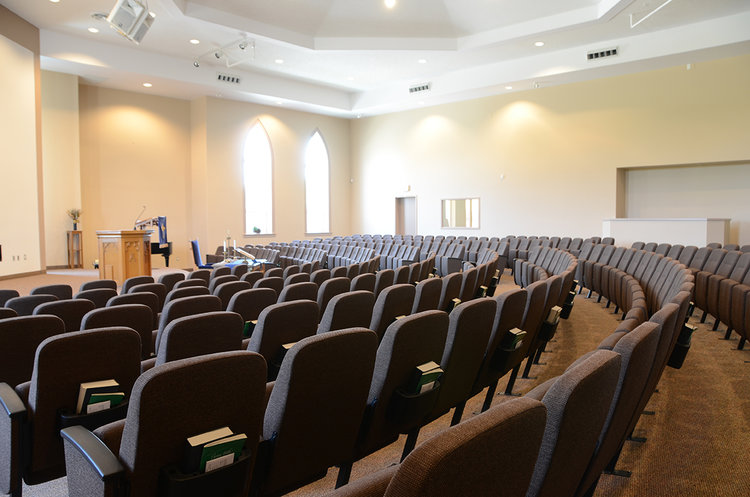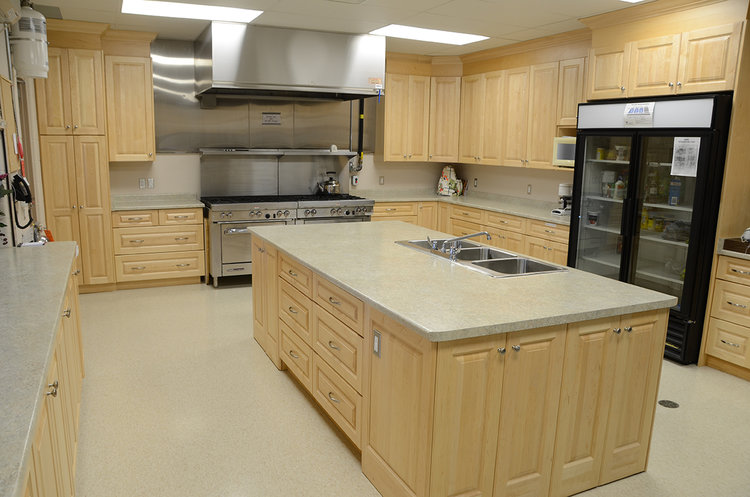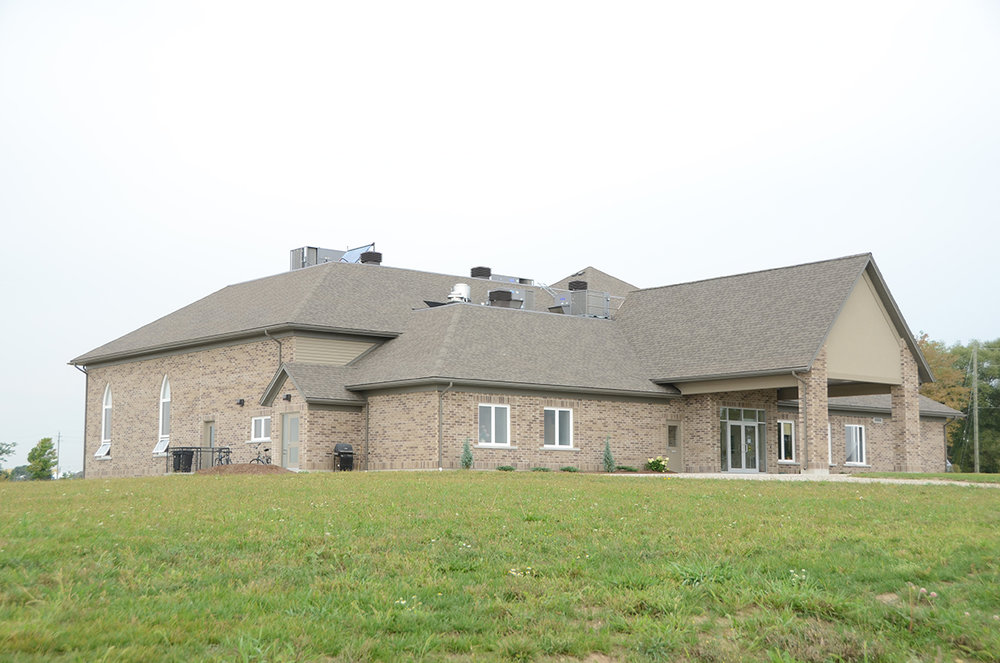 House of Friendship
Project: Charles Village Appartment Building
Location: Kitchener, Ontario
Sector: Institutional
Contract Type: Construction Management
PROJECT OVERVIEW:
House of Friendship is a charitable human service organization located in the Region of Waterloo. The organization provides programs that through the application of holistic Christian principles support healthy lives, feed and assist those in need, build strong families and communities, and provide shelter and supportive housing. Frey Building Contracting was awarded the construction management contract to build this 3 storey, 22 unit apartment building. The units are one bedroom, with two fully wheelchair accessible. Some of the features of this project include an innovative energy efficient ground source heating & cooling system that significantly reduces heating and cooling costs. Frey introduced to the project a pre-cast flooring system that adapts well to in-floor heating, has extremely high sound and fire ratings, and is quite economical. The building site is a high visibility, narrow corner lot; therefore the exterior appearance of the building and landscaping was a significant factor in the build. The cladding of the building is a combination of stone, siding and stucco details.
cedarcroft place retirement home
Project: retirement home addition
Location: Stratford, Ontario
Sector: Institutional
Contract Type: Stipulated Sum
PROJECT OVERVIEW:
Cedarcroft Place is a retirement community located in a historic neighborhood setting. Cedarcroft is regarded as a unique retirement community that provides seniors with a warm, intimate and caring atmosphere. The facility is designed and operated to provide the full range of care of from unassisted to assisted living. The original building has a historic look, with unique Victorian architectural details. Frey Building Contractors was awarded the contract to construct a two level, 4,735 square foot addition to the original building, including 8 new suites. The project architect, GB Architect Inc's. design plans provided our client with the additional space and amenities they were seeking, with elevations, architectural details and colours that blend the addition into the original building in a seamless, and aesthetically pleasing way. Combined with Frey's craftsmanship and attention to detail, the project was completed with outstanding results.