for almost 50 years frey has been designing and building one-of-A-kind custom homes across Ontario. we also provide additions and renovations designed to turn our customers' dreams into reality.
At Frey we strive to exceed our customers' expectations by providing thoughtful and creative designs, outstanding craftsmanship, quality and energy efficient technology in every home we build.
Our capabilities, quality control approach, and track-record of success are a few of the reasons clients come to us repeatedly for their residential construction projects.
From first impressions to lasting quality, Frey Building Contractors gives you control over every last detail, creating your perfect home. Our residential experience ranges from an en-suite upgrade to the construction of a 28,000 square foot custom home. Our talented team of dedicated professionals approaches each residential project as if it where their own home.
Regardless of the scope of work, we are sensitive to budgetary constraints required to make projects an ongoing success. We understand and are committed to meeting completion schedules, and staying within budget in order to successfully deliver new builds and renovated projects to owners.
Our residential design-build and general contracting expertise includes:
CUSTOM HOMES • RENOVATIONS • TOWNHOMES • APARTMENTS
martin RESIDENCE
Project: 9,720 sf Custom Estate Home
Location: Limehouse, Ontario
Sector: Residential
Contract Type: Construction Management
PROJECT OVERVIEW:
Frey Building Contractors was selected as the Construction Manager for this beautiful two-storey estate home. Backing on to a conservation area the large lot provides privacy, and peaceful views of nature. The size of the home is 9,720 sf which includes 4,680 sf of main floor living area, 2,340 sf on the second, 2,000 sf of finished basement area with walkout, and a 700 sf in-law suite located above the 3 car garage. There is also a separate, detached 3 car garage with loft. The home design, extensive architectural details and gorgeous finishing materials create the grandeur of an estate home that is warm and inviting. The exterior of the home is finished in a combination of stonework and Cape Cod style board & baton siding. A slate style roof provides a classic finishing touch. The interior finishes and architectural detailing are luxurious, and the layout is ideal for a busy family, as well as entertaining guests. Some of the features of this home include; ICF foundation, a grand entrance, office, mud room, custom kitchen, granite counter tops, hardwood flooring with radiant in floor heat, cove ceilings, ground source heat, large windows, composite decks, covered outdoor living areas, self-contained in-law loft style suite, media room with stepped flooring, custom trim work and wood burning fireplace. Concrete, framing & trim work was completed by Frey's own forces.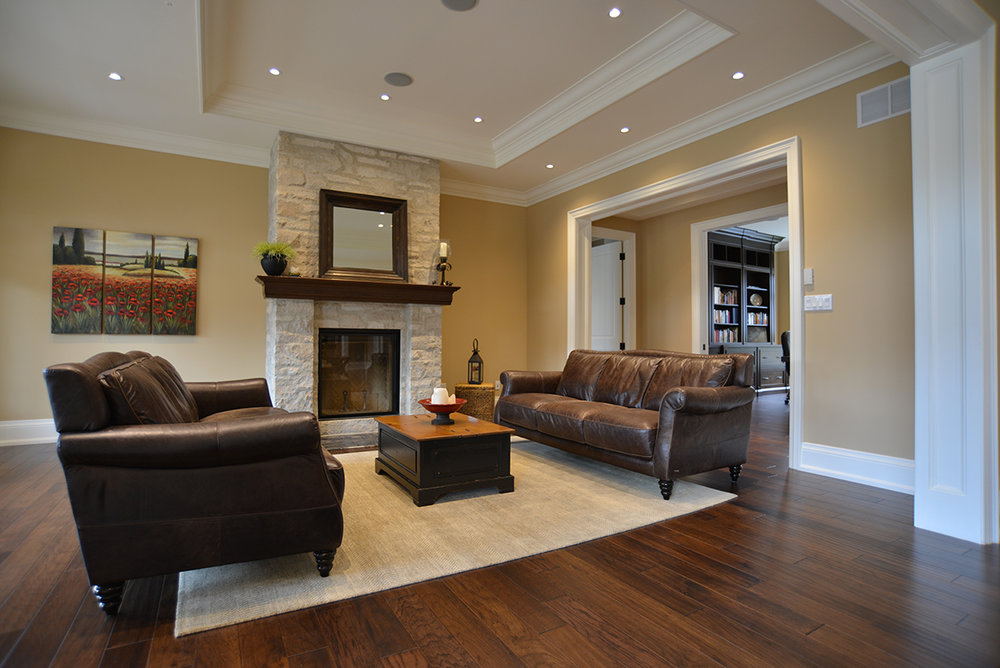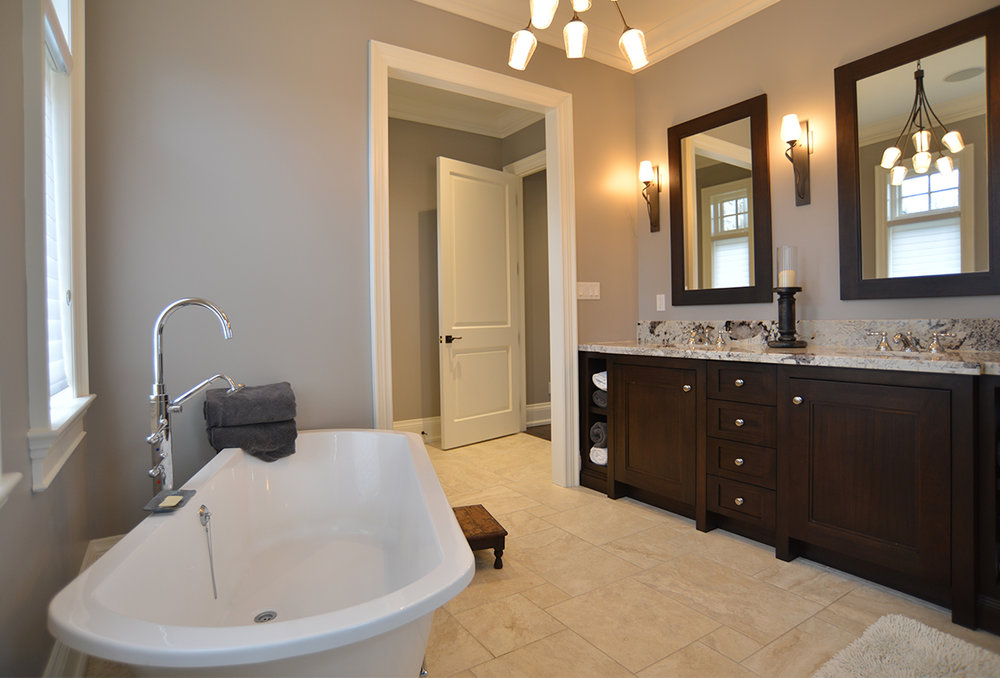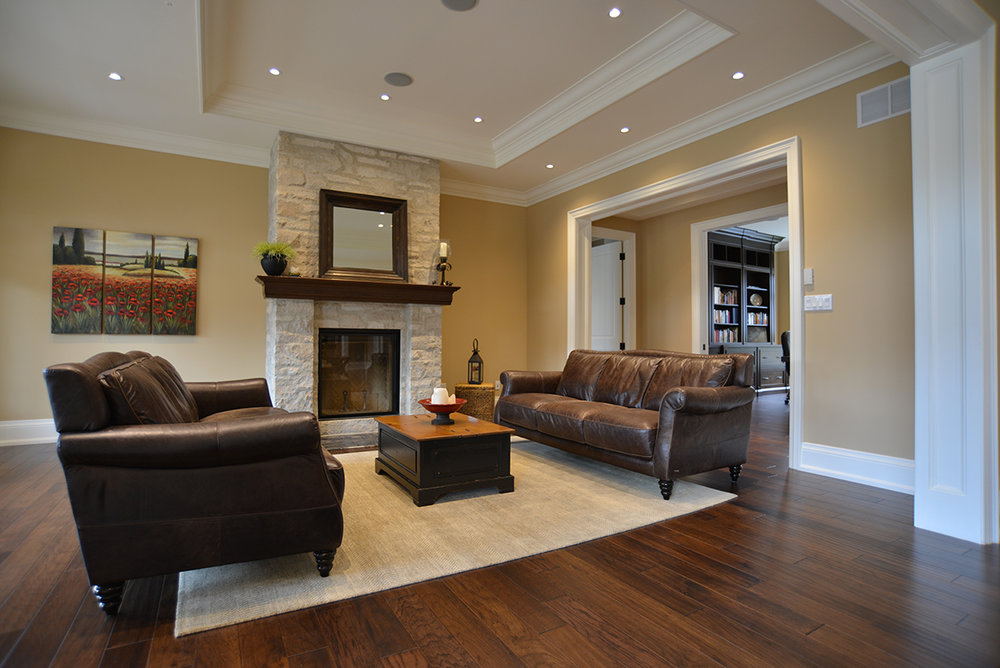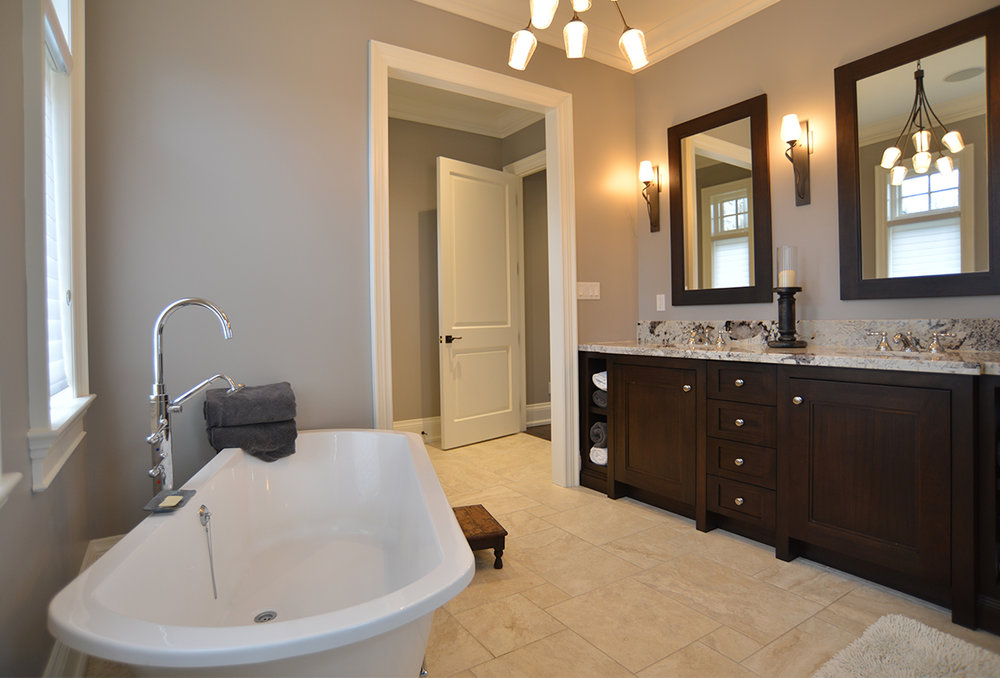 Charles village
Project: Charles Village Apartment Building
Location: Kitchener, Ontario
Sector: Residential
Contract Type: Construction Management
PROJECT OVERVIEW:
House of Friendship is a charitable human service organization located in the Region of Waterloo. The organization provides programs that through the application of holistic Christian principles support healthy lives, feed and assist those in need, build strong families and communities, and provide shelter and supportive housing. Frey Building Contracting was awarded the construction management contract to build this 3 storey, 22 unit apartment building. The units are one bedroom, with two fully wheelchair accessible. Some of the features of this project include an innovative energy efficient ground source heating & cooling system that significantly reduces heating and cooling costs. Frey introduced to the project a pre-cast flooring system that adapts well to in-floor heating, has extremely high sound and fire ratings, and is quite economical. The building site is a high visibility, narrow corner lot; therefore the exterior appearance of the building and landscaping was a significant factor in the build. The cladding of the building is a combination of stone, siding and stucco details.
cedarcroft place retirement home
Project: retirement home addition
Location: Stratford, Ontario
Sector: Residential
Contract Type: Stipulated Sum
PROJECT OVERVIEW:
Cedarcroft Place is a retirement community located in a historic neighborhood setting. Cedarcroft is regarded as a unique retirement community that provides seniors with a warm, intimate and caring atmosphere. The facility is designed and operated to provide the full range of care of from unassisted to assisted living. The original building has a historic look, with unique Victorian architectural details. Frey Building Contractors was awarded the contract to construct a two level, 4,735 square foot addition to the original building, including 8 new suites. The project architect, GB Architect Inc's. design plans provided our client with the additional space and amenities they were seeking, with elevations, architectural details and colours that blend the addition into the original building in a seamless, and aesthetically pleasing way. Combined with Frey's craftsmanship and attention to detail, the project was completed with outstanding results.
Hanson Heritage Barn
Project: Hanson Heritage Barn
Location: Kitchener, Ontario
Sector: Residential
Contract Type: Fixed Price
PROJECT OVERVIEW:
This unique project is located close to Parks Canada's Historic Pioneer Park Memorial Tower, and backs on to the beautiful Pioneer Tower Natural Area. Our client selected Frey Building Contractors to transform a Heritage designated barn into a stunning residential apartment. Obtaining a building permit for the project was very challenging for our client, as it required both a minor variance and approval from Kitchener's Heritage Committee. Working closely with our client on the design and materials selections, we transformed the old and run down barn into a guest residence with modern amenities and updates, combined with an inviting rural character. Some of the features of this one-of-a-kind project include repointed original stone foundation, board and batten siding, a glass wall opening on to a raised deck, custom made interior & exterior doors, a loft bedroom and post and beam features.